Minister Gould announces New Horizons for Seniors Program Funding in Burlington
September 11, 2020
Seniors impacted by COVID-19 receive Government of Canada support in Burlington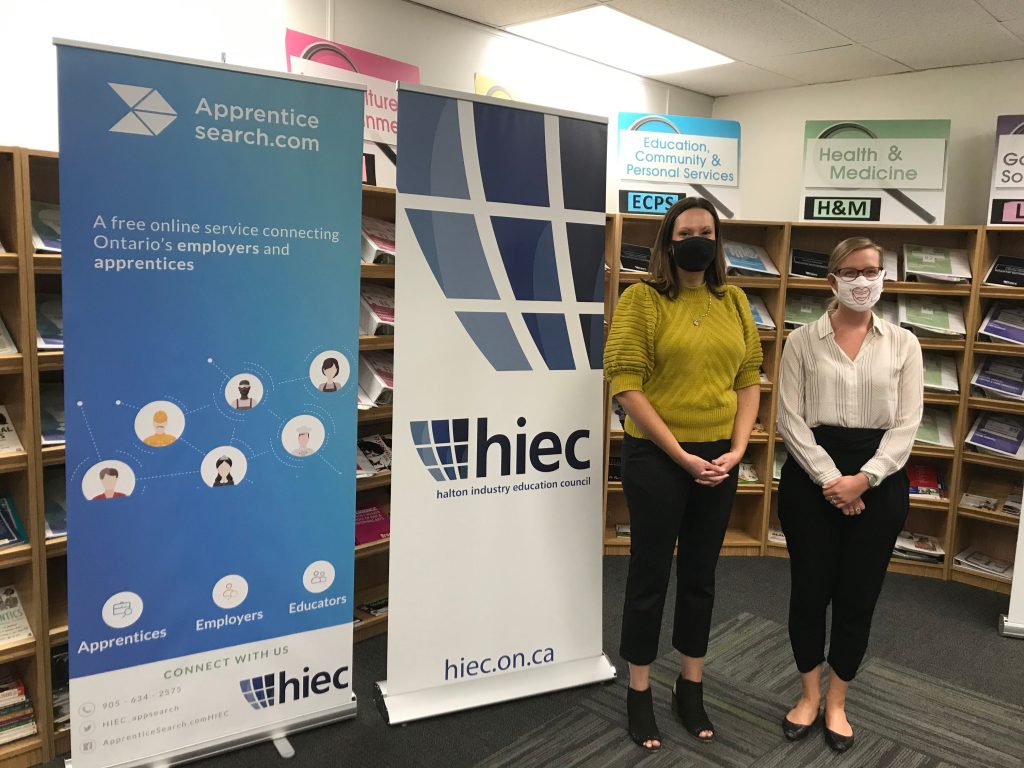 September 11, 2020                 Burlington, Ontario      Employment and Social Development Canada
As seniors stay safe by staying home during the pandemic, it continues to take a toll on their mental health and well-being. This makes it critical to provide additional support and reduce seniors' social isolation.
Today, Hon. Karina Gould, Member of Parliament for Burlington on behalf of the Honourable Deb Schulte, Minister of Seniors, announced an investment of $65,600 in Burlington. These funds will support projects delivered by community organizations to help seniors during the COVID-19 pandemic.
Support for these projects is being provided by the Government of Canada's New Horizons for Seniors Program (NHSP), which fosters social inclusion and engagement of seniors by encouraging them to share their knowledge, skills and experience to stay active and engaged.
The Halton Industry Education Council is receiving $21,000 for their project expanding online safety and technological literacy for seniors. With this funding, HIEC will be able to expand their program to include more seniors in Canada and allow seniors to stay connected with their families, feel confident in accessing online supports and information, reduce social isolation and positively impact their mental well being.
Halton Food for Life is receiving $20,000 for their Supporting Seniors Through Accessible Food Provision. Food for Life delivers fresh food bags each week along with accessible meals for seniors who are in self isolation at home, ensuring access to healthy food to seniors across Halton during this difficult time.
The Centre for Skills Development is receiving $24,600 for their Better Together program which is designed to improve the quality of life of seniors during and after the COVID-19 Pandemic. Seniors will be able to attend workshops on how to navigate social media to stay connected, participate in home exercises and engage in conversations regarding mental health, nutrition and exploring wellness.
These projects announced today are funded through an additional investment of $20 million in funding through the New Horizons for Seniors Program.
Organizations will receive up to $25,000 in funding to offer immediate COVID-19 relief or recovery activities to seniors. The projects will include activities such as:
promoting computer literacy and virtual activities, such as exercise classes, among seniors;
supporting the delivery of food and medication or personalized monitoring of seniors by phone or by videoconference;
assisting seniors with essential activities, such as visits to the doctor;
hiring staff to replace a loss of volunteerism capacity due to the outbreak;
providing information to seniors regarding how to care for themselves in light of experiences relating to the pandemic; and
providing training on disease prevention, use of personal protective equipment.
Projects were selected based on equitable distribution of funding across the country, after consideration of active projects taking place in communities. Projects focusing on vulnerable populations or serving rural and remote communities were prioritized.
These additional projects will help ensure as many communities as possible across Canada have projects aiming to reduce seniors' isolation within the community, improve their quality of life and help them maintain a social support network during the pandemic.
Quotes
"We cannot allow physical distancing to become social distancing. With this additional funding, we are helping ensure seniors in as many communities as possible across Canada get support and stay connected during the pandemic. We want to help seniors across the country as quickly as possible."
– The Honourable Deb Schulte, Minister of Seniors
"Canadian seniors have faced significant health, economic, and social challenges due to the COVID-19 Pandemic.This New Horizon's for Seniors Program funding here in Burlington will benefit seniors in our community ensuring they have access to food and are able to feel more connected. The Government of Canada continues to support those working hard to help seniors coping with the effects of COVID-19."
– Hon. Karina Gould, Member of Parliament for Burlington  
"We're very grateful to the New Horizons for Seniors Program for funding this important program to promote intergenerational mentorship in our community. We see so much benefit for both students and seniors in this program: students will participate in a valuable experiential learning opportunity that will help them flex their technology skills, and seniors will learn more about cyber security so they can safely navigate the online world. And, most importantly, all the participants will have a chance to make meaningful connections in a time when supporting your community is more important than ever."
– Michelle Murray, Director of Operations, Halton Industry Education Council
"The funding we received from the New Horizons for Seniors Program has made a significant impact on the lives of thousands of seniors each week during this time of COVID-19. Food for Life has been able to rescue, sort and share good healthy food to seniors allowing them choice to stay safe and help ensure the have access to healthy food. Across Halton, there are roughly 87,000 people aged 65 years and older, 30% of our food program clients are seniors. At Food for Life, we are tremendously grateful to receive $20,000 to continue ensuring that seniors across Halton have access to good, healthy fresh food and accessible meals weekly through community programs and delivery for those staying safe and isolating at home."
– Graham Hill, Executive Director, Food for Life
"Centre for Skills Development is pleased to announce the launch of "Better Together" program funded by the Government of Canada's New Horizons for Seniors Program. Better Together online group activities are designed to prevent seniors' social isolation in a time of recommended physical distancing.  From the comfort of their home, seniors will attend workshops on navigating social media on tablets and smart phones to stay in touch with their family and friends.  They will engage in conversation circles exploring wellness, nutrition and mental health. Seniors will have access to a Crisis Counsellor who will offer group sessions and provide information to seniors on how to care for themselves and build coping skills during and after the pandemic."
–  Lisa Rizzato, CEO, Centre for Skills Development
Quick Facts
Through the NHSP, the Government of Canada is funding thousands of COVID-19-related projects across Canada in communities in every province and territory.
The Prime Minister announced an additional investment of $20 million in the NHSP on May 12, 2020, to help seniors manage the impact of the COVID-19 pandemic.
In addition to the projects announced today, through the NHSP, the Government also:

provided $9 million to the United Way Centraide Canada to distribute to community organizations across the country to help provide essential services to Canadian seniors impacted by COVID-19; and
gave flexibility to organizations with approved projects in 2019–20 to use their funding to provide support for seniors' needs specific to COVID-19, regardless of the nature of the previously approved project.

This funding will support over 1000 new projects to support seniors in their communities in all regions of the country.
To effectively distribute this funding, previously assessed organizations that applied to the NHSP's 2019–20 call for proposals were approached to ensure funding was quickly distributed to the communities.
Project activities will take place between July 2020 and March 31, 2021.
The next intake for NHSP is scheduled to open in September.
If infected by COVID-19, Canadians aged 65 and over are at increased risk of more severe outcomes. Advice for those at high risk is available here.
Related Product
Backgrounder: New Horizons for Seniors Program
Associated Links
Prime Minister announces additional support for Canadian seniors
Prime Minister announces support for vulnerable Canadians affected by COVID‑19
New Horizons for Seniors Program projects can now be used for COVID-19 support
New Horizons for Seniors Program – Engaging seniors, strengthening communities


- 30 -